New Blu-ray Disc Players Offer Support for Full HD Blu-ray Discs, 3D Blu-ray Discs, DVDs, SACDs and Standard Audio CDs
BUENA PARK, CALIF. (PRWEB) JULY 13, 2016
Yamaha today introduced its BD-S681 and high-performance BD-A1060 Blu-ray Disc™ players. Built on legendary Yamaha expertise in engineering systems capable of superb tonal and imaging excellence, both models are adept at reproducing sound, music and video with the quality for which the company is known.
The Yamaha BD-S681 and AVENTAGE BD-A1060 employ advanced 4K Ultra HD upscaling technology to turn high-definition source material into crystal clear images for today's premium big-screen 4K televisions.
"Yamaha Blu-ray Disc players have always delivered the most immersive experiences in picture quality and music fidelity and our latest models continue that tradition," said Bob Goedken, general manager, AV division, Yamaha Corporation of America. "The Yamaha BD-S681 and AVENTAGE BD-A1060 seamlessly and effortlessly deliver the highest quality playback of multiple audio and video formats and provide 4K video upscaling with the precision and reliability our customers expect."
Both models have built-in Wi-Fi networking to access BD Live™ extra features on supporting Blu-ray Discs. The Wi-Fi Direct feature allows the streaming of music directly from a mobile device to the player for viewing on a TV.
Moreover, both Blu-ray Disc players offer support for full HD Blu-ray Discs, 3D Blu-ray Discs, DVDs, SACDs and standard audio CDs, among others. To further improve CD music playback, a CD Mode has been added on both models to reduce disc revolution by 30 percent thereby reducing unwanted disc vibration to ensure music is free of signal noise and remains bright and lifelike.
The Yamaha BD-S681 is designed to complement the Yamaha RX-V 81 line of AV receivers in styling and operation. Fans of high-res audio will appreciate the player's USB port and integrated 192 kHz / 24-bit DAC that supports DSD streams up to 5.6 MHz, FLAC and Apple® Lossless (ALAC) music files.
The AVENTAGE BD-A1060 redefines excellence by including a 192 kHz / 32-bit DAC, a high-purity power supply and independent circuit boards with a magnetic shield between them.
Offering a front panel made of high-grade aluminum and internal steel dampening plates for rigidity, the AVENTAGE BD-A1060 takes Blu-ray Disc and CD audio enjoyment to the next level by minimizing signal degradation and errors due to disc vibration.
Audiophiles and enthusiasts looking to provide clear and powerful music presentations on a large scale will appreciate the two channels of professional-grade XLR audio terminals on the AVENTAGE BD-A1060. The secure and clean connection allows for long cable runs while relaying a balanced signal from the DAC to the next XLR-ready component in the system.
Pricing and Availability
The Yamaha BD-S681 ($329.95 MSRP) will be available in mid-July and the AVENTAGE BD-A1060 ($549.95 MSRP) will ship in late July 2016. To learn more, please visit http://4wrd.it/BLURAYPLAYER2016
-END-
About Yamaha
Yamaha Corporation of America (YCA) is one of the largest subsidiaries of Yamaha Corporation, Japan and offers a full line of award-winning musical instruments, sound reinforcement, commercial installation and home entertainment products to the U.S. market. Products include: Yamaha acoustic, digital and hybrid pianos, portable keyboards, guitars, acoustic and electronic drums, band and orchestral instruments, marching percussion products, synthesizers, professional digital and analog audio equipment, Steinberg recording products and NEXO commercial audio products, as well as AV receivers, amplifiers, MusicCast wireless multiroom audio systems, Blu-ray/CD players, earphones, headphones, home-theater-in-a-box systems, sound bars and its exclusive line of Digital Sound Projectors. YCA markets innovative, finely crafted technology and entertainment products and musical instruments targeted to the hobbyist, education, worship, music, professional audio installation and consumer markets.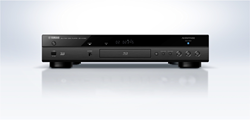 http://www.prweb.com/releases/2016/07/prweb13549590.htm